We are glad that you asked! Softwashing really is a one-of-a-kind process. It is a much more effective way at treating your home or business than pressure washing is. Softwashing can also treat any area that can be pressure washed such as stucco, concrete, wood, vinyl. glass & more. What is the secret? A water based biodegradable chemical mixture that attacks dirt, bacteria, mold, mildew & algae at the source. While pressure washing merely blasts away dirt on the surface, softwashing destroyings the dirt causing bacteria at its roots making our clean four to six times longer.
When people hear the term "chemicals" they are often hesitant, but  our mixtures are completely EPA compliant, eco-friendly, and safe. Our system focuses on the use of special treatments mixed with a rainfall like pressure to gently restore your property to it's fullest potential. The chemicals we use can easily be washed away and break down within 20 days of their introduction into the environment, leaving a contaminant free area.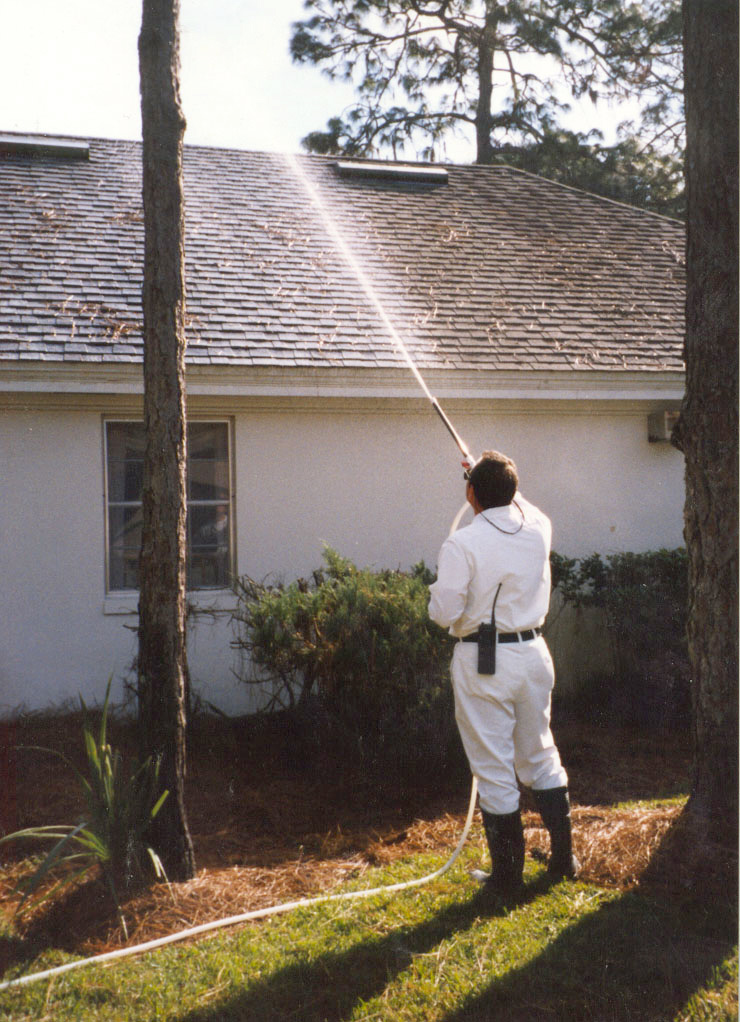 No need to put extra stress on your home. Pressure washing using non-essential force to blast away dirt and grime. Over time this can further damage your property by stripping away the top layers of wood, roofs, and concrete surfaces. Softwashing does not cause inadvertent damage in the long run, but further protects surfaces with safe chemical compounds.
Our treatment solutions protect your investments. They are gentle and safe lasting 4 to 6 times longer that pressure washing. Surfaces are safer longer. Our purpose-fully built equipment allows us to measure what we need and how much of it we want. This allows us to target more vunerable areas with greater care and tougher spots with a more aggressive approach. It's a win win for your home.
The cool thing about Softwashing? It's eco-friendly and we're proud of it. Not only do we use bio-degradable chemicals, but our system uses much less water than pressure washing does. Pressure washing can possibly use up to 180 gallons to 480 gallons of water in just one hour. Softwashing is much less wasteful in water usage only using 40 gallons of water in a 60 gallon treatment solution.
Soon after pressure washing the bacteria seems to return with a vengeance. Blasting away bacteria merely places a band-aid on the problem, but doesn't solve it. Organic growth has to be nipped in the bud and softwashing does just that. It destroys harmful grime at the source and we place a protective layer on top of surfaces we treat to keep organic pests at bay.
interested in how you can restore your home? contact to receive a free quote!