Critical cleaning to give the best first impression...
We know that you want to make the best impression on your customers and we believe it's just as important to take care of the exterior as it is the interior. Let us help you cultivate the kind of message that says your business is safe, clean, and the best around. Our eco-friendly 100% biodegradable cleaning treatment, combined with professionally trained and insured specialists, can restore your businesses curb appeal. No job is to big or small for Roof Rescue Softwash. We are experienced in exterior treatment, contaminant removal and organic-pest prevention. See the services we offer below and feel free to contact us to book a treatment. We look forward to hearing from you!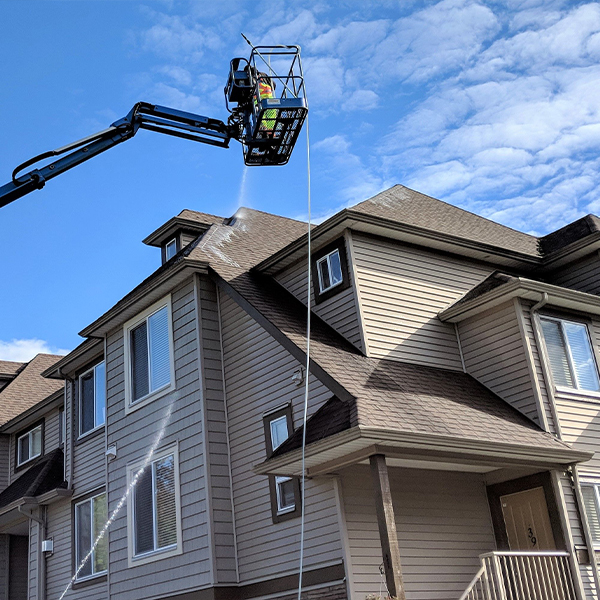 Time and weather can destroy your businesses roof leaving not only cosmetic damage, but extreme deterioration. Unsightly streaks, black spots, mildew, and rust become the culprit. Softwashing not only kills organic growth, but revives shingles, tile, powder coatings, and metal.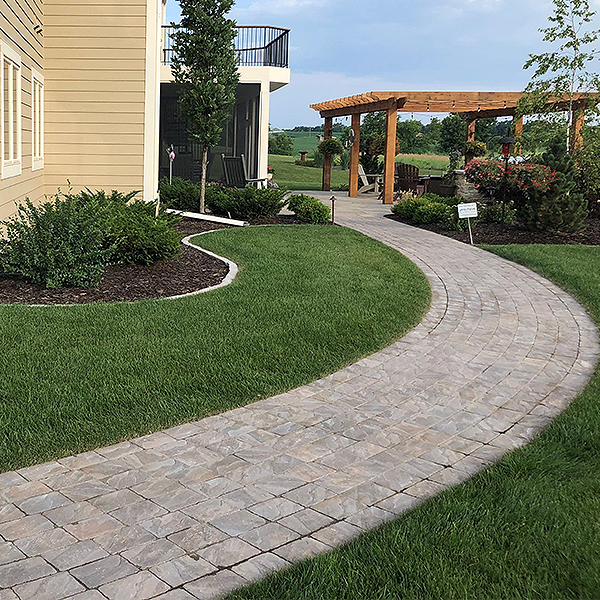 Pathways can see the most wear because they go through the most use. Any time these areas are subjected to pressure washing, several layers can be exposed underneath giving a less than ideal look. Softwashing is guaranteed to treat and protect to make those tough areas even tougher..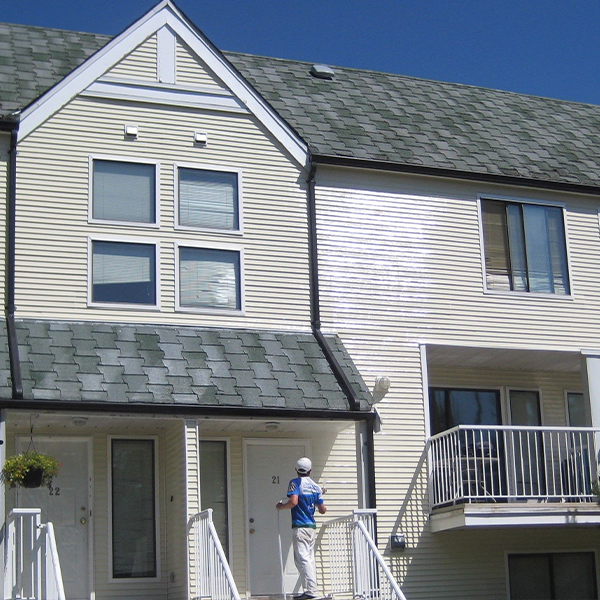 Sunshine and organic bacteria damage the exterior of once beautiful buildings. Pressure washing only further damages siding, breaking it down over time. Softwash restores and treats a myriad of different exteriors providing long lasting results.
Let Roof Rescue give your completed job the finishing touch by removing post construction debris like dust and grime. Our gentle, but effective process can safely remove any leftovers.  Leave your client awe-struck when they see the final results of your hard labor.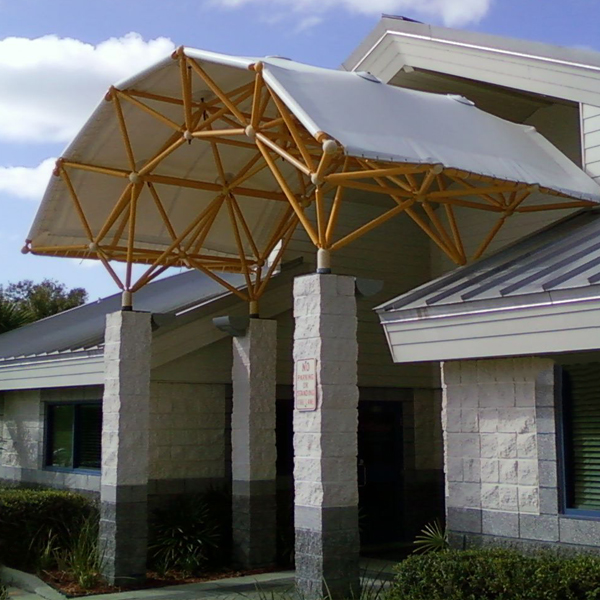 Sensitive surfaces that protect your buildings, like awnings, are great places for mold and mildew to accumulate, but not so great for your business. Fabric and vinyl need consistent treatment to stay in top shape. Let us help you restore these essential areas.
Patio surfaces are heavily used in good weather and the first thing your customers see when approaching your business. Let us help you add sparkle and shine to your outdoor surfaces that will keep them protected year after year.
CONTACT US TODAY FOR A FREE QUOTE